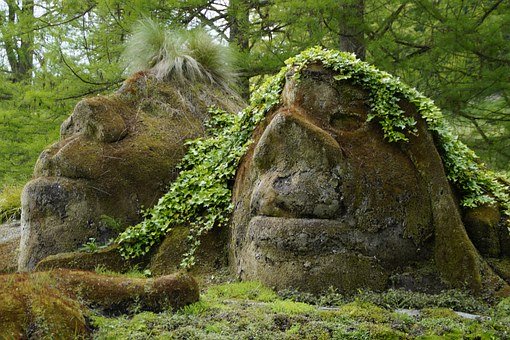 In the heart of the forest north of Ghost Horse Hollow, sixteen-year-old Panther MacKennon realizes she is lost on the Snake Skin Stairs, a mossy and dangerous region inhabited by Moss Trolls and the opossum trader who serves them. Elestial's Opal Moon, Panther's white mare, throws her rider and wanders up the stairs in search of the girl.
Without her Ghost Horse, Panther tumbles down a small waterfall, rapidly losing feeling in her extremities, due the Autumn Fairy Prince's poison dart. A drippy and hungry moss troll named Gooshy discovers the injured girl in a chilly pool of water.
After demanding that her mate fetch her mesh bag to scoop up Panther for dinner, the she-troll spies Panther's deadly wound. Having administered the antidote of Cat Root, Gooshy accidentally empowers the girl to regain her strength. Determined to free herself, Panther launches a plan to escape the moss troll's slippery lair.
My Family Book Nook is sponsored by Ghost Horse Gifts featuring the fine intaglio jewelry and gemstone sculpture of Appalachian artisan Jack Williamson
http://Etsy.com/shop/GhostHorseGifts 
& by the Owsley County Public Library in Booneville, Kentucky
& by Jackson Energy, A Touchstone Energy Cooperative 
The Snake Skin Stairs in Episode 12