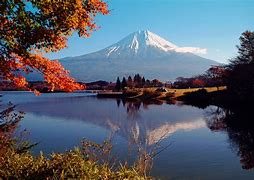 Long ago the generous God Susano walks beside the River Hi looking for living beings. Discouraged, he decides to return to heaven. He lays down to sleep alongside the river in a bamboo thicket and dreams of rescuing a beautiful maiden from a greedy water monster. When the God awakes the next morning, a single chopstick floats down the river, prompting him to pursue his journey.
As Susano continues his walk, he meets a weeping old man, his wife, and their brave daughter Niko near the riverbank. The family is waiting for an eight headed serpent to come down the river in the spring and gobble up their last remaining daughter.
Susano helps the family devise a plan to rescue Niko from the terrible fate that has already destroyed her seven elder sisters. With good, steaming soup and a very sharp sword, Susano saves the day and takes Niko for his heavenly bride. 
"The Eight Headed Serpent" appears in Teresa Peirce Williston's Japanese Fairy Tales, First Edition, printed in 1904.
This version is an original retelling of the ancient tale for My Family Book Nook Podcast. 
Sponsored by Ghost Horse Gifts, featuring the fine intaglio jewelry and gemstone sculpture of artisan Jack Williamson.
http://Etsy.com/shop/GhostHorseGifts
& by the Owsley County Public Library in Booneville, Kentucky
& by Jackson Energy, a Touchstone Energy Cooperative
& by Mountain House Mushrooms, serving central Kentucky with edible and medicinal organic produce